Any kid will tell you that food is one of the most important parts of day camp! At Jeff Lake Day Camp, our nutritious food is prepared daily on-site. We use the freshest ingredients and whole grains to whip up healthy, kid-friendly lunches that please even the pickiest campers! All meals are served in our brand new open air Dining Pavilion with counselors and Division Heads on hand to make certain that every camper leaves stuffed and satisfied!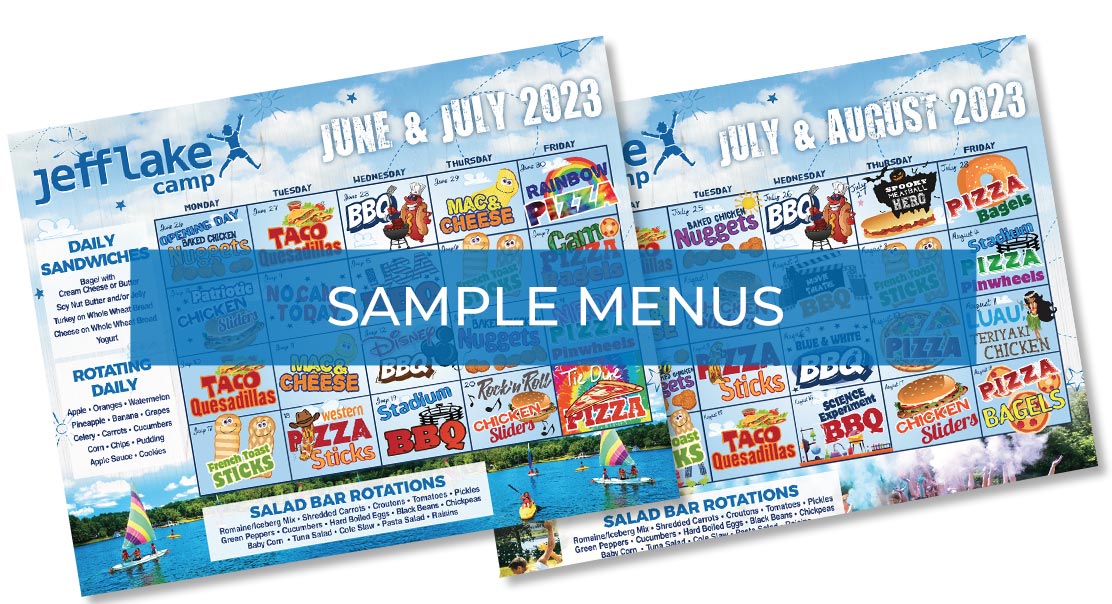 Daily Entrees can Include
All-white meat baked chicken nuggets
Oven-baked pizza
Barbeque with kosher hot dogs, hamburgers and veggie burgers
Pasta
We Always Offer

Extensive salad bar
Bagels
Soy Nut Butter & Jelly
Fresh turkey sandwiches
Fresh Fruit
If your camper has specific dietary needs or food allergies, our Food Service Manager and your child's Division Head will work with you to accommodate any special needs. Our Food Allergy Specialist is in the Dining Hall each lunch period and oversees all allergy meals. We accommodate all food allergies including Gluten free options, as well as Kosher and vegetarian families. Jeff Lake Day Camp is a nut-aware camp. We do not serve products that contain nuts.