The Jeff Lake experience grows with your camper's readiness for the challenge. Our four pillars of Spirit, Sportsmanship, Family and Tradition are woven through the curriculum whether you are on the lake, in our dance or arts pavilion or on the sports field.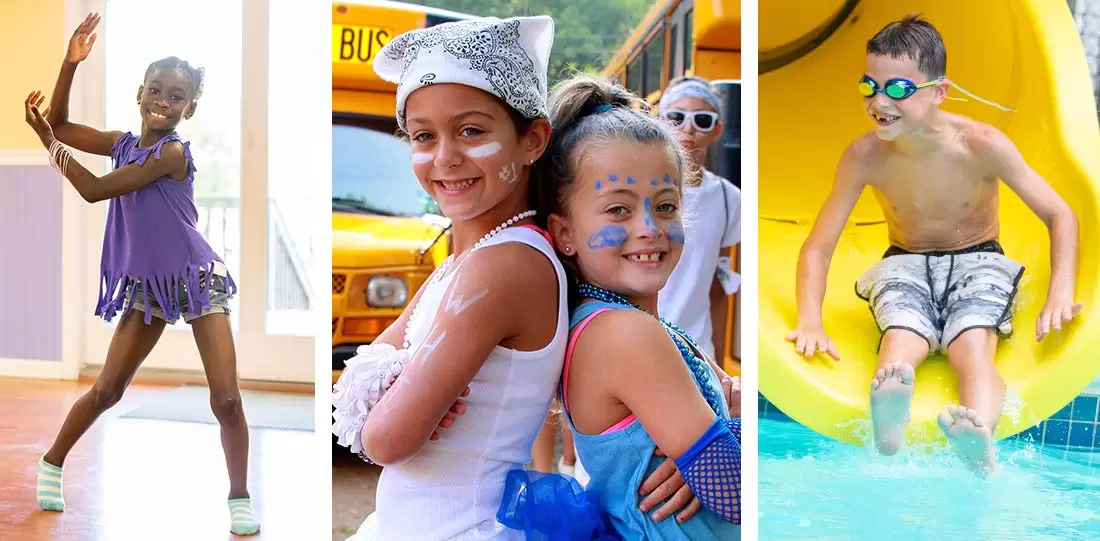 Our Lake experience kicks into high adventure with our lake playground and water trampolines. Having mastered kayaking and canoeing, our 3rd-5th graders test their balance with our Lake Boarding program and begin instruction in small craft sailing. Instruction in rod and reel fishing leaves each Jeff Lake ready for any catch and release experience. At Jeff Lake, our campers are lake savvy!
Fish League and Watermelon League give our 3rd-5th graders an opportunity to meet campers outside of their specific group and expand friendships. These sports leagues support appropriate competition and foster sportsmanship. Our Senior Tennis Tournament draws a large crowd of supportive friends and staff.
The Dance and Gymnastics Shows as well as our camp Musical Reviews and Plays, support campers with interest in the Performing Arts. Airbandz song competition for of our boys and Senior Sing for our girls remain a popular tradition.
It is our tradition at Jeff Lake that our 3-5th grade campers have access to every opportunity Jeff Lake has to offer with the addition of Hobby Hour that satisfy individual interests. Our campers are never surprised to find that their typical schedule is hijacked and a special activity that involves the Division put in its place. We keep our scheduling fresh and current.
To complement the traditional camp curriculum our 3-5th graders experience:
Hydro tubing on Lake Hopatcong
Trip to Tomahawk Lake – our local Water Park
Ice Skating at Aspen Arena for 3rd-5th grade girls
Patriots Team Baseball Clinic for 3rd grade boys
Late Night at camp